A caring, dedicated Prayer Team wants to join you in lifting up your prayer concerns. To accomplish this, we need you to fill out the request form below. It will go directly to the Prayer Team Leader, who will forward it to the team for same day attention. Privacy, when requested, will be strictly adhered to by this team.
Or, call the church office and your concern will be directed to the Prayer Team Leader.
If you want SAME-DAY on-the-phone prayer, please call the church office (847-658-5308), and a member of the team will contact you as soon as possible. Make sure to give a time when you'll be available. For LESS URGENT needs in which you'd like on-the-phone prayer, and that human touch, fill out the form below with a best time to call you. Requests are checked at 10 am every day and at intervals throughout the day up until 9 pm.
God does not want you to go through your trials alone and neither do we. Let us partner with you in lifting up your concerns. May God bless you with his grace and strength to accept whatever comes and peace in knowing He hears, He weeps, He loves you.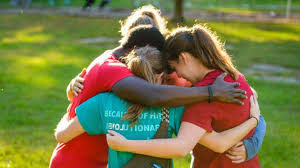 Blessings to you in Christ,
The Congregational Church of Algonquin Prayer Team