Welcome to R.E.L.A.T.E.
Six steps for connecting God's story with our stories
Why RELATE?
RELATE is a great Bible study/reflection for the person who feels like they are not qualified to lead a Bible Study on their own. It is a guided study that allows each participant (whether you are alone, with friends, or family) the opportunity to reflect on God's word and share what it means.
What is RELATE?
RELATE is a simple six step process that allows people to hear a Bible story and be given a chance to tell something of their own story, allowing the Holy Spirit to guide the connections. The six steps that spell the acronym "RELATE" are: Relax, Examine, Listen, Ask, Tell, Entrust.
Just follow the following six steps when you are ready. We recommend that you rotate the leader if in a group, create a safe, quiet environment, one that is accepting, open, listening, and nonjudgmental. Make sure everyone has a chance to share before someone takes a 2nd turn. At the end of this page is a sample Bible Story and a list of many other Bible Stories, but feel free to pick your own.
1. RELAX…
AND TAKE A DEEP BREATH. Pay attention to your breathing. Remember the word "inspire" means to "breathe breath into". Allow room for the presence of the Holy Spirit. Be still for just a moment or two.
2. EXAMINE…
your life right now. Vulnerability leads to receptivity. Ask yourself, "Where in my life do I feel particularly vulnerable right now?"
Ask God to make you receptive to God's word. If you wish, you may pray this prayer to the right, or one of your own.
After the prayer, observe a time of quiet.
guide our listening and our asking,
bless our telling and our trusting,
3. LISTEN…
to the Bible story. Select one from the list here or choose one from the Bible yourself) Trust God to speak to you through the story. Please read it aloud and listen.
4. ASK…
yourself or read out loud if in a group: "What words, phrases, or images leap out at me? What do I find myself drawn to in the story? What am I resisting?" Quietly wait to see what connects with your own life. Trust yourself and God's Holy Spirit working in you.
5. TELL…
whatever you wish about the connections you are making. You may wish to concentrate on a word or phrase or a particular character, picture or scene. You may wish to share doubt, struggle, pain, hurt, fear, joy, courage, or any other feelings or thoughts stimulated by the passage. If you are in a group, you may say out loud whatever is on your mind and in your heart, knowing that no one here will judge you or what you are saying. Please hold sharing to 3-5 minutes. If you are alone, you may journal this experience. When you are finished sharing out loud say "pass" indicating that it is someone else's turn. When each person has had an opportunity to share once and if there is still time, others may speak again if something further comes to them.
Our Father, which art in heaven,
Hallowed be thy Name.
Thy Kingdom come.
Thy will be done in earth, as it is in heaven.
Give us this day our daily bread.
And forgive us our debts, as we forgive our debtors.
And lead us not into temptation but deliver us from evil.
For thine is the kingdom, the power, and the glory, for ever and ever.
Amen.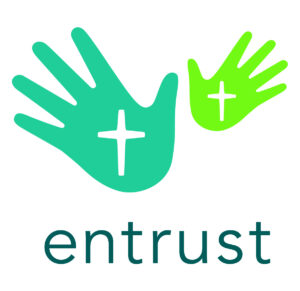 6. ENTRUST…
to God all that has been shared. Enter into a time of prayer. Some may request special prayers; you may remain quiet or pray aloud for one another. End with our Lords prayer or this prayer of Thanksgiving, or one of your own:
If you are alone, please journal your thoughts and feelings. If in a group, please greet each other with the peace of Christ.
Prayer of Thanksgiving
We thank you, O, God,
for your presence which we have known here,
for your word which we have heard here,
for the stories we have shared here
for the grace we carry from here.
Amen.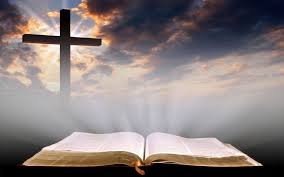 A Resurrection Story John 20:19-29
When it was evening on that day, the first day of the week, and the doors of the house where the disciples had met were locked for fear of the Jews, Jesus came and stood among them and said, "Peace be with you." After he said this, he showed them his hands and his side. Then the disciples rejoiced when they saw the Lord. Jesus said to them again, "Peace be with you. As the Father has sent me, so I send you." When he had said this, he breathed on them and said to them, "Receive the Holy Spirit. If you forgive the sins of any, they are forgiven them; if you retain the sins of any, they are retained."
But Thomas (who was called the Twin), one of the twelve, was not with them when Jesus came. So, the other disciples told him, "We have seen the Lord." But he said to them, "Unless I see the mark of the nails in his hands and put my finger in the mark of the nails and my hand in his side, I will not believe."
A week later his disciples were again in the house, and Thomas was with them. Although the doors were shut, Jesus came and stood among them and said, "Peace be with you." Then he said to Thomas, "Put your finger here and see my hands. Reach out your hand and put it in my side. Do not doubt but believe." Thomas answered him, "My Lord, and my God!" Jesus said to him "Have you believed because you have seen me? Blessed are those who have not seen and yet have come to believe."
Here is a list of Bible Stories, but feel free to select your own.
A Story of Creation Ge. 1:-2:3
Adam and Eve Ge. 2:15-25
Moses and the Burning Bush Ex. 3:1-15
Crossing the Sea Ex. 14:15-31
The Ten Commandments Ex. 20:1-17
The Valley of the Dry Bones Eze. 37:1-14
The Call of Isaiah Is. 6:1-8
The Word Became Flesh Jn. 1:1-18
Jesus Teaches Nicodemus Jn. 3:1-21
Jesus and the Samaritan Woman Jn. 4:1-30
The Prodigal Son Lk. 15:11-32
The Persistent Widow Lk. 18:1-8
A Girl is Raised; A Woman is Healed Lk. 8:40-48
The Healing of Blind Bartimaeus Mk. 10:46-52
Jesus Walks on the Water Mt. 14:22-33
The Laborers in the Vineyard Mt. 20:1-16
The Parable of the Wedding Banquet Mt. 22:1-14
Jesus Anointed by a Woman Mk. 14:1-10
Jesus Prays in Gethsemane Mk. 14:32-42
Jesus' Last Commission Mt. 28:16-20
Jesus Appears to the Women Mk. 16:1-8
The Road to Emmaus Lk. 24:13-35
Credit for RELATE is to Rev. Martie McMane. The Bible Study was developed for the Evangelism Institutes, a program of The Division of Evangelism and Local Church Development of the United Church Board for Homeland Ministries, 700 Prospect Ave., Cleveland, OH 44115